Edward Caswell (United Kingdom)

Edwa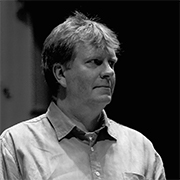 rd Caswell is a versatile and widely respected choral conductor, singer and teacher. Working throughout the UK and Europe he has established a reputation for approaching choral conducting from a singer's perspective. Since 2004 he has worked with professional choirs, amateur choirs and student choirs throughout Europe, particularly in the U.K., Germany, The Netherlands and Belgium, and the current season begins with a concert featuring music by Britten, Pärt and Bernstein's Chichester Psalms with Octopus Chamber Choir at the Palais des Beaux-Arts, Brussels.
In 2013 Edward founded Cromarty Youth Opera in the Scottish Highlands with a production of Noye's Fludde by Benjamin Britten, and in August this year led the company in the world premiere of their fifth anniversary commission Tod!, an opera based on the writings of Beatrix Potter by Andrew Gant.
He published his first book : It's always a Pussycat : a singer's approach to choral conducting.
Georg Grün (Germany)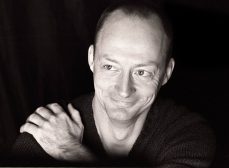 Georg Grün is considered to be one of the most sought-after international choral conductors and specialists for choral sound. He founded the KammerChor Saarbrücken in 1990 and has been its artistic director ever since then. He has won the most important international and national choir competitions, he gives concerts at numerous renowned music festivals and he regularly produces CDs with Saarländischer Rundfunk, Carus and Rondeau Productions.
From 2000 until 2013 he held a professorship for choral conducting at the University of Music and Performing Arts Mannheim. There, he founded a chamber choir with which he also won several international prizes. In 2012, Georg Grün changed to the University of Music Saar as a professor and became artistic director of the BachChor Saarbrücken. Since 2008 he has been a baritone member of Daarler Vocal Consort.
Georg Grün works as guest conductor and guest professor, juror and tutor at international masterclasses for choral conducting around the world. Since 2010 he has been a mentor at the forum for conductors of the German Music Council and since 2015, he has been Chairman at the jury of the International Chamber Choir Competition Marktoberdorf since 2015. He is increasingly concerned with improvisation (piano / organ) and performance and is also active as a composer and arranger.
Maud Hamon-Loisance (France)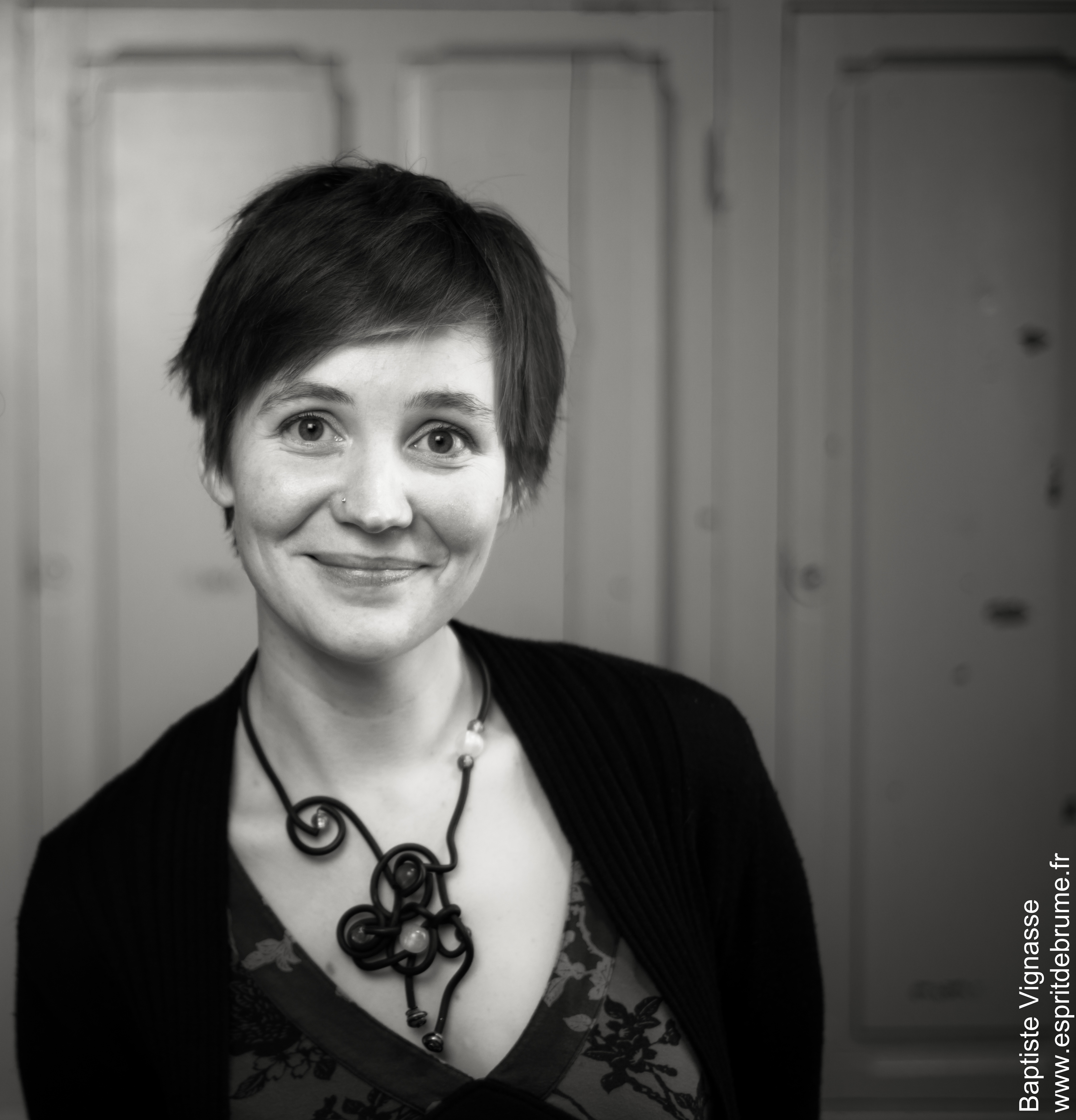 Maud Hamon-Loisance studied singing and choir conducting at the Conservatoire Supérieur de Musique in Lyon and at Hochschule für Musik Hans Eisler in Berlin. She obtained her Master's degree in 2010.
Maud has conducted many children's, students' and adults' choirs for 15 years, and taught choral conducting at the Conservatoire of Grenoble from 2011 to 2019. She recently became the new artistic and pedagogical director of the children's choir « Maîtrise de Bretagne » at the Conservatoire of Rennes. She also created the Regional Youth Choir « Inspirations » in 2018.
With these differents groups, she always strives to promote individual fulfilment through group work. She fosters cross-disciplinary endeavours and strives to discover new ways to stage and perform the choral repertoire.
At the 2014 Guido d'Arezzo and the 2016 Gorrizia competitions (Italy), she was awarded prizes with the Métaphores female choir and the Oxymore male choir. Also singled out by the jury in the 5th international competition for young conductor in Ljubljana (Slovenia) in 2009, she has regularly been invited as a conductor or a juror at special international events in various countries including Germany, Italy, Estonia, Norway, Cameroun and Turkey.
Cecilia McDowall (United Kingdom)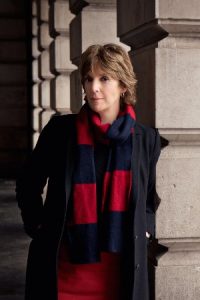 Born in London, 1951, Cecilia McDowall has won many awards, been short-listed eight times for the British Composer Awards and in 2014 won the Choral category of the British Composer Awards for her haunting work, Night Flight, which celebrates the pioneering flight of the American aviatrix, Harriet Quimby, across the English Channel. McDowall's distinctive style speaks directly to listeners, instrumentalists and singers alike. Her most characteristic works fuse fluent melodic lines with occasional dissonant harmonies and rhythmic exuberance.
Her music has been commissioned and performed by leading choirs, including the BBC Singers, The Sixteen, Oxford and Cambridge choirs, ensembles, and at festivals worldwide.
Recent important commissions include When time is broke (Three Shakespeare Songs) for the BBC Singers and Adoro te devote for Westminster Cathedral Choir, London. Three Latin Motets were recorded by the renowned American choir, Phoenix Chorale, conductor, Charles Bruffy; this Chandos recording, Spotless Rose, won a Grammy award and was nominated for Best Classical Album. The National Children's Choir of Great Britain commissioned a work focusing on 'children in conflict', called Everyday Wonders: The Girl from Aleppo. This cantata is based on the real-life escape of Nujeen Mustafa (who is wheelchair-bound) and her sister from war-torn Aleppo; it tells of their harrowing journey across 3,500 miles, through seven countries, eventually arriving in Germany with relief and great gratitude.
In 2013 Cecilia McDowall received an Honorary Doctorate from Portsmouth University and in 2017 McDowall was selected for an Honorary Fellow award by the Royal School of Church Music. In 2020, the Choir of Trinity College, Cambridge, will release a CD of her choral music on the Hyperion label.
Donka Miteva (Bulgaria)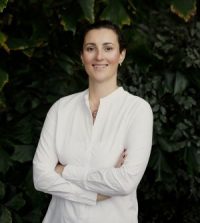 Donka Miteva studied orchestra conducting at the Robert Schumann Hochschule in Düsseldorf and Choral conducting at the State Academy of Music in Sofia.
She was awarded scholarships from the Richard Wagner Society, the Accademia Musicale Chigiana, the European Academy Montepulciano and the Noel Minet Foundation.
Donka Miteva worked with numerous ensembles in Germany, Denmark, Estonia, Czech republic, Hungary, Portugal a.o.
From 2007 to 2011, she was a Conductor and Choir Director at the State Opera in Münster, Germany.
She was awarded the 1st Prize at the 7th Int. Competition for young conductors in St. Petersburg, Best conductor at the 35th Int. Choir Competition in Varna in 2014, the 3rd Prize at the 5th Int. Conducting Competition Jeunesse Musicales in Bucharest a.o.
Since October 2011, Donka Miteva is appointed Artistic Director and Conductor of Collegium Musicum Berlin.
Josep Vila i Casañas (Spain)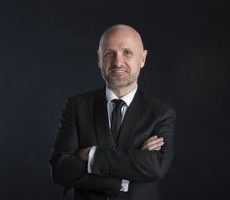 Conductor, composer and pedagogue, Josep Vila i Casañas conducts the Lieder Càmera Chamber Choir from Sabadell and collaborates often as guest conductor with the Francesc Valls Chamber Choir from Barcelona.
He has served as the resident conductor of the Orfeó Català choral society (1998-2016), the Cor de Cambra of the Palau de la Música Catalana (2011-2016) and the Radiotelevisión Española Choir (2007- 2010). He has worked as a guest conductor with the Spanish National Choir, the World Youth Choir (2010 and 2019) and the Swedish Radio Choir among others. He has written an extensive body of works for children's and youth choirs, for mixed a cappella choirs and for choir and orchestra. Since 2005, he has taught choir conducting at the Catalonia Music Highschool.